Keeping your little ones entertained with indoor kid activities happens to be a mighty mission. A rainy day, a freezing temperature, or an unexpected day off from outdoors can demand you to churn your brain and find a pastime that can keep those active minds busy for hours.
In addition to this, unforeseen situations like the COVID-19 outbreak can make your kids more fidgeted. It's important to keep them engaged at home to ensure their safety in such difficult times.
As a smart parent, you should always know about some interesting indoor kid activities to keep your kid entertained when they are stuck at home. Many such activities involve brainstorming that is vital for your child's cognitive development. A well-planned indoor activity can encourage your kid to think smarter and find a creative solution to a problem in hand.
Further, indoor fun games and crafts can also make you discover the hidden artist in your kid. Whether it's beholding their out-of-the-world art, tasting their half-baked dishes, or reading their love-filled letters, you'll get several opportunities to find your child's talent and way of expression.
Here, we have listed some creative tips to keep your child entertained indoors. Take a look and plan your next in-home days!
Introduce Them To The Idea Of DIY Projects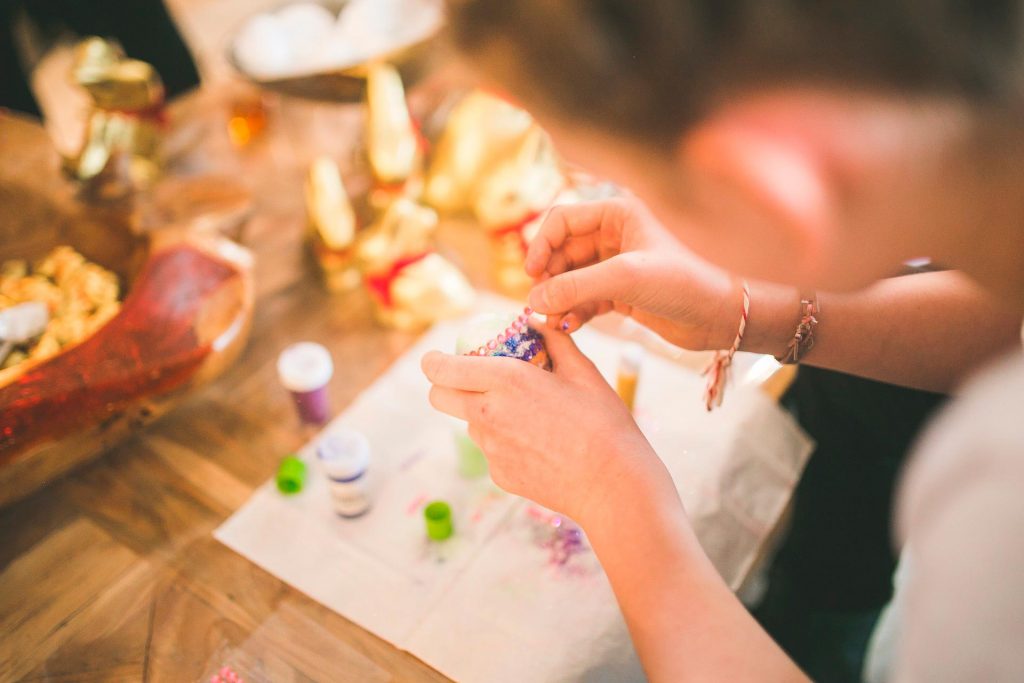 Let your little one walk-through the experience of DIY projects. Take all your castoff possessions out and set their minds free to craft masterpieces from them. Make them try these artsy DIY ideas:
Paper Jewelry
Get some scrapbooks and have your kids roll down the papers into beads of a necklace. Experimenting with magazine clippings, wrapping paper, or newsprint can also add to their creative thinking. Ask your kids to paint some geometric shapes and then mold them into bracelets or bands.
Designer Planters
Your kids can revamp old planters, mugs, or pencil cups with a new pattern matching the themes of their school possessions. You can also get them printed tattoos to decorate the little plant holders.
Pom-Pom Eating Tissue Box
Save your empty tissue boxes and let your kids carve their favorite cartoon characters on them. Help them cut the exact shape and toss a game to see who feeds the monsters first with pom-poms in 6o seconds.
Classic Board Game Fun
Recall your childhood days when there were little or no screens to tune you in. How did you spend your vacation then? Maybe your cousins filled you up with a competitive spirit and you gave board games a try.
Why not apply the same concept to your kids? Instill the same spirit in your children and introduce some exciting board games to their intelligence.
Scrabble
Let your kids learn and have fun by introducing Scrabble into their home syllabus. This word game would never fail to equip your children with the basic vocabulary.
Chutes and Ladders
Teach your kids some good deeds while they climb ladders on completing each of them. Chutes and Ladders is fun when your kids escape from sliding all the way down!
Monopoly
How can we resist the multi-aged and classic real estate game – Monopoly? Give your children some lessons on buying, selling, saving, and other money-management skills!
Have Them Bake And Decorate Cookies With You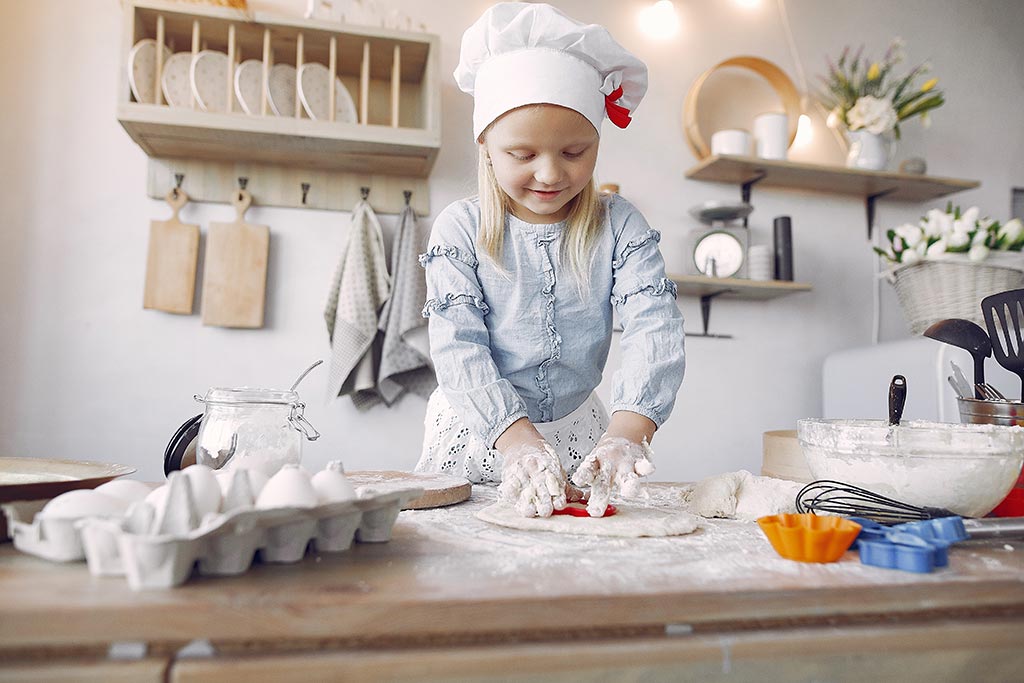 Do you know if your kiddo loves cooking?
Well, you can find out their hidden interest by inviting them to your kitchen. Ask them to join a baking session and let them explore the world of culinary art.
Start baking some cookies or basic cakes and see how interested they are in making gourmet food. While you specify measurements and count for your ingredients, they start building their mathematical skills. The mixtures you make and the physical states you change during baking will let them understand science (for more see.) Handover the toppings to your curious kids and let them decorate the dish to their creativity. You can buy them some exciting baking supplies to foster their cooking skills.
Indoor kid activities like baking are not just for kids to engage in creative learning but also for you to spend quality time bonding with your kids. 
How about a small camping experience inside the home?
Can't take your children out? Let's bring the outdoor fun indoors. If your kid is fond of camping, surprise them with an in-house camping set-up.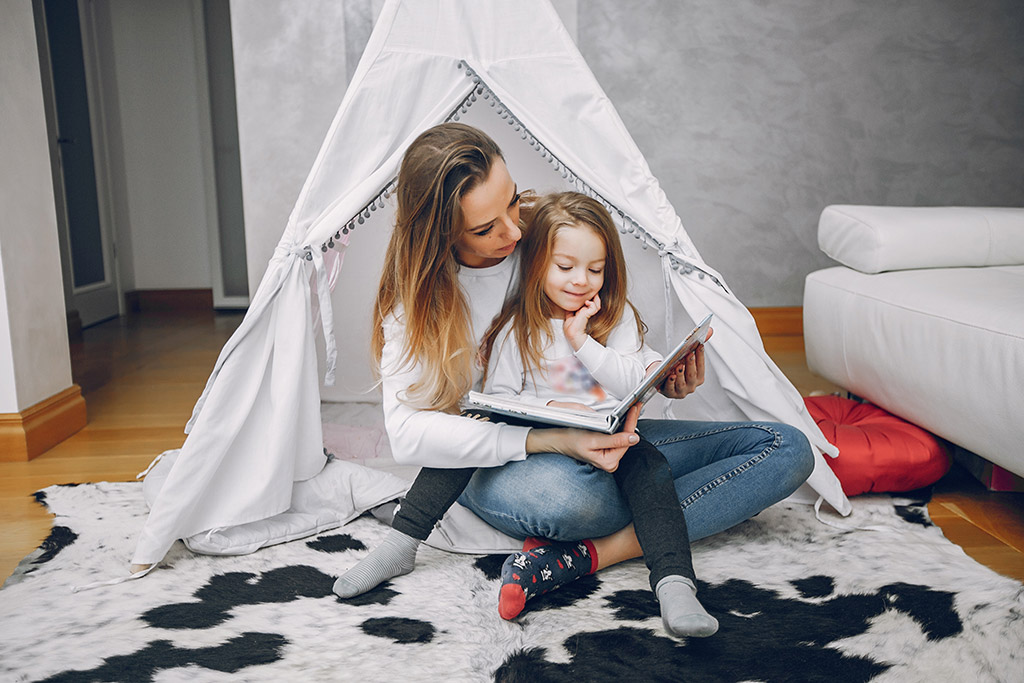 Another trick is to put your blankets and pillows to work. Tie your sheets to a heap of sticks, creating a miniature tent. Likewise, arrange pillows around the edge of the roomy shelter. Join two tents with a rope to let children hang their clothes (try to make it as realistic as you can.) Don't forget to take s'mores along in camping. This homemade play area serves as a mosquito-free and mud-less camping ground.
You can also try building small indoor forts out of boxes and pillows to experiment with outdoor fun inside. Help your child create their miniature city with card towers, block buildings, and paper roofs. You can set up a challenge between siblings or yourself and the kids. Start the timer and see who builds the longest tower first.
Let Them Solve Jigsaw, Sudoku and Other Puzzles
Puzzles are a great tool to put those little minds to work.
Solving jigsaw puzzles, geometric inserts, connect-the-dots puzzles, word search games, and more will help your child to develop both patience and problem-solving capacity. This will also improve their fine motor skills, making it easier for them to do day-to-day activities with better coordination and precision. Over time, you can also discover the benefits like better memory and ability to learn a new skill with relative ease.
Let your kid solve puzzles and indulge in some healthy brain activity. You can let them play with logic games on their own, or do the activity together to help them build their thinking muscles.
Play In-house Treasure Hunt
An in-house treasure hunt is one of the classic indoor kid activities to try on a rainy/snowy day. It also makes a great fit for kids' birthday parties.
To get started, you'll need to plan a theme, a route, and design a series of colorful clue cards. Once done, hide all the clues in your home and let the fun begin. Allow your kids to solve the riddle in the card and track their path to win the treasure. The treasure can be anything – a big box of candies or a new toy of their choice!
Tip: Make sure to hide all clues in easy-to-access locations to avoid any risks of falling or tripping during the activity!
Paint and Create Some Art Together!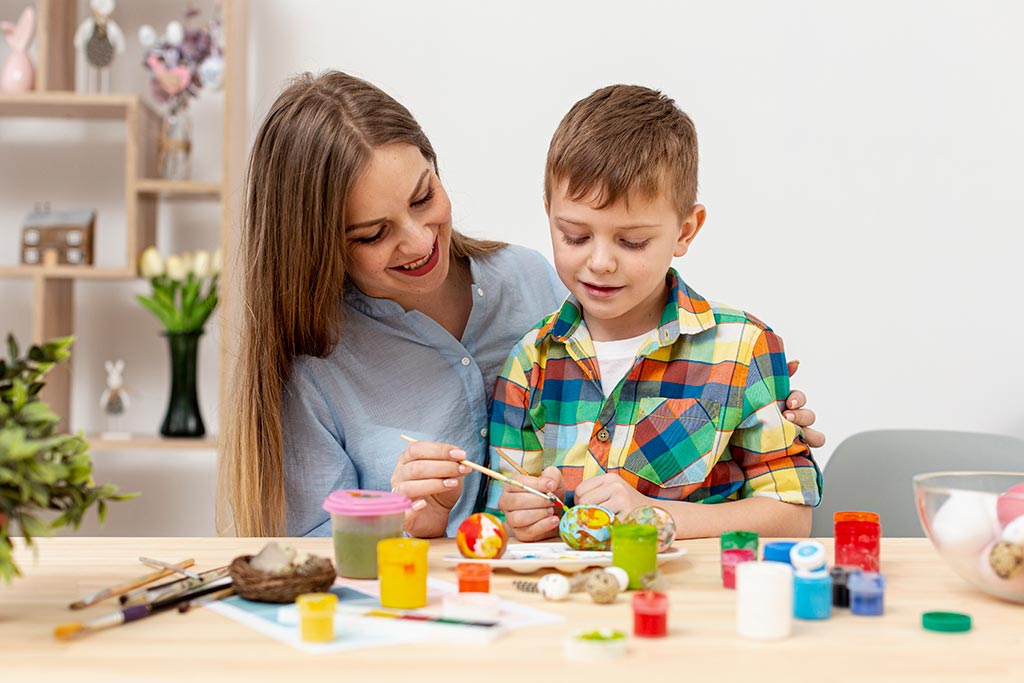 Bright colors and crafty activities are loved by kids of all ages.
Painting and creating small pieces of art together is a fun way to foster creativity in your kid. It allows your child to observe their surroundings, express their imagination, and emote how they are feeling. Further, it's proven that art-related activities promote neural connections and support healthy brain development, so, investing some time with canvas and brushes can never be a bad idea.
To make conventional painting more interesting, you can try modern & unique painting techniques. You can use sponges, stencils, finger painting, sandpaper, etc. to add a new fun element to everyday art creation. You can also consider buying a kids art set to make sure the have all the supplies they need!
Storytelling Is Timeless
Reading stories and fables never gets old.
This sweet family activity is an ideal way to engage your kids and spend cozy time indoors. You can find new stories online or re-read some of the favorite stories that your children enjoy. You can also encourage your child to read a story for you, thus making them an active part of the pursuit and letting them work on their reading fluency in a fun way.
Many studies suggest that storytelling can help preschoolers and young kids to fine-tune their memory and boost cognitive development. Further, your little ones will learn valuable life lessons and stay curious about their surroundings. Isn't this what we all want?
Writing In A Journal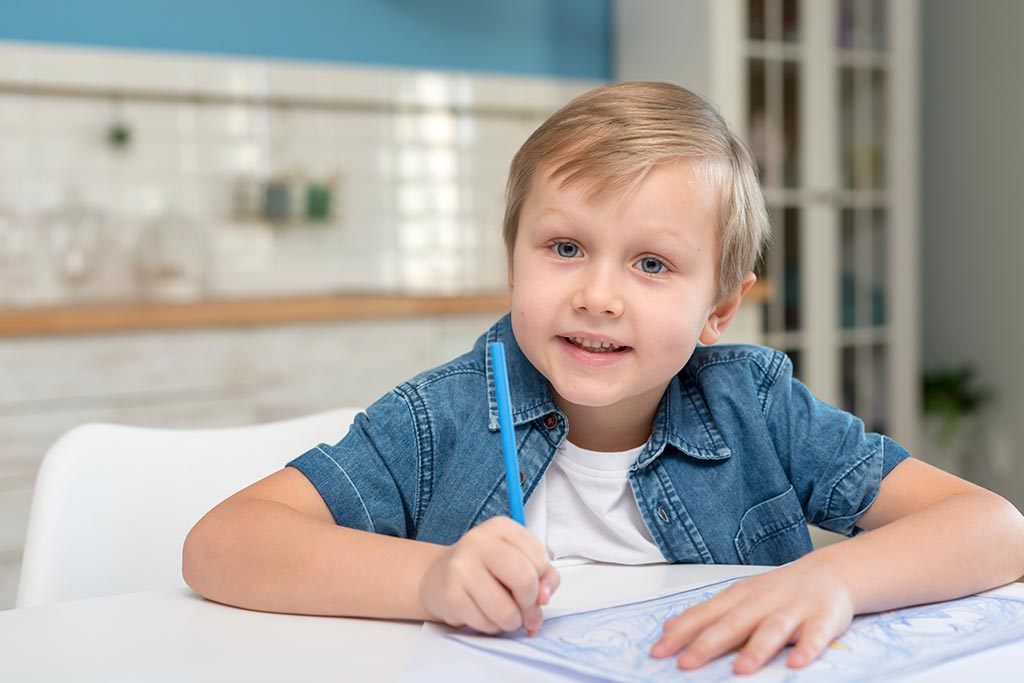 Sounds like a unique idea?
Get your child familiar with the concept of journal writing and tell them how they are allowed to process and write their feelings. Encourage them to write about their daily activities as well as dreams; like what they did at school, how they enjoyed their meal, what they would like to become when they grow up and more.
This everyday writing activity gives them an opportunity to explore their emotions and reflect on their ideas. So, if you haven't asked your kid to try journaling yet, start today and introduce a new valuable activity in your child's everyday routine.
Conclusion
We hope this was a useful read. We at Risebright.com are dedicated to helping new-age parents find useful information and craft supplies to keep their little ones happy. Stay tuned with us for more such posts!