Here at RiseBrite we strive to help parents and guardians facilitate the formation of healthy bonds in their children's lives. One great way to encourage both familiar and social bonds is through the celebration of birthdays.
COVID 19 Update: How to Celebrate Your Kids Birthday During Social Distancing
Birthdays and other holidays provide a perfect opportunity for a social gathering. They will allow kids to bond with each other and parents with shared activities.
A great shared activity for kids is a "Baking Party," where all the children get together, bake and decorate the sweets that they would normally only eat at such parties. This provides an enhanced sense of accomplishment, creative expression and introduces or builds skills for life.
Baking parties are awesome but can get overwhelming if you do not have a clear idea of the supplies you will need. Even if you do, there are things that are easy to overlook. RiseBrite is always here to help you out, so we created a list of everything you need to put on the most amazing kids baking party! 
Baking supplies you will need for a kids baking party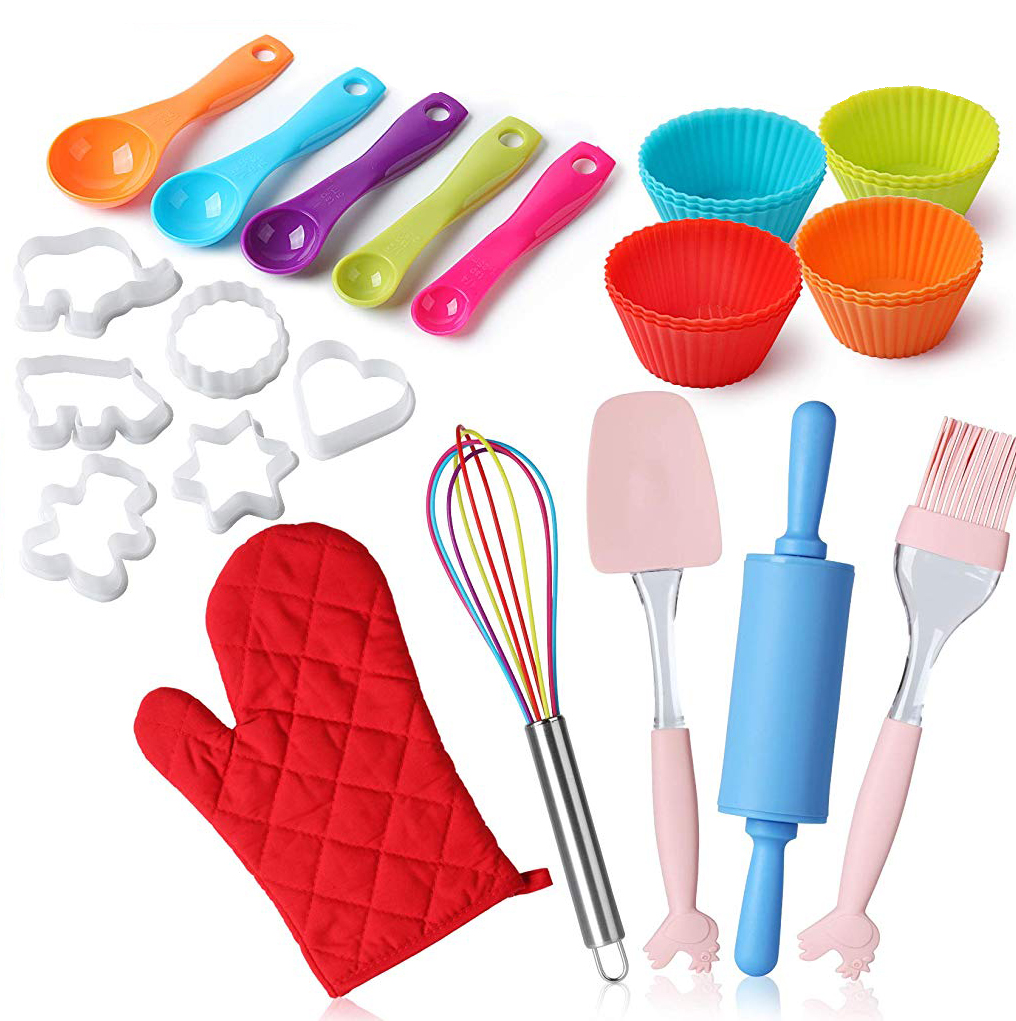 You will want to pick baking utensils that are appropriately sized for kids and also provide some fun. Some utensils should be downsized for kids smaller hands. Colorful and cute utensils will always be more fun. 
Baking supplies that especially need to be smaller sized for kids are those that require more control, such as stirring utensils and rolling pins. Kitchen protective apparel like aprons and oven mitts should also be made to fit as well.
A word of caution. Many popular baking supplies marketed for kids are toys, and not meant to actually be used in the kitchen. If your goal is to do real cooking and baking with kids, take care to ensure that the items you buy are real baking and cooking supplies, and still functional.
1. Whisk
Almost every baking endeavor includes some kind of mixing. You will probably want to get something a little smaller than an adult sized one so that they can hold it properly. Adult sized whisks can be a little difficult for small handsies to control. You can find whisks with colorful heads if you do a little searching around. This can make the experience a little more "kidsy."
2. Spatula and Pastry Brush
Spatulas at a baking party will be used by your little ones to scrape batter from a bowl into receptacles (e.g. cupcake cups.) Pastry brushes are used to apply butter and other oils to cooking items or the baked goods themselves.
You can find these in "kids size" but be careful. There are a lot of "pretend play" utensils, that look cute, but are not meant for real baking. These products are targeted at toddlers and are not meant to actually be used. You should be looking for something more sturdy but still cute.
3. Rolling Pin
If cookies are a part of your kids baking party (and why wouldn't they?) You are going to need at least one rolling pin. This is probably the baking tool that most needs to be kid sized. Controlling a standard sized rolling pin can be difficult for kids do their smaller hands.
You do not want the adult attendees to end up having to do all the rolling for their little ones. This will mean less fun for kids, and you may end up seeing a lot of frowny faces.
4. Aprons, Hats and Oven Mitts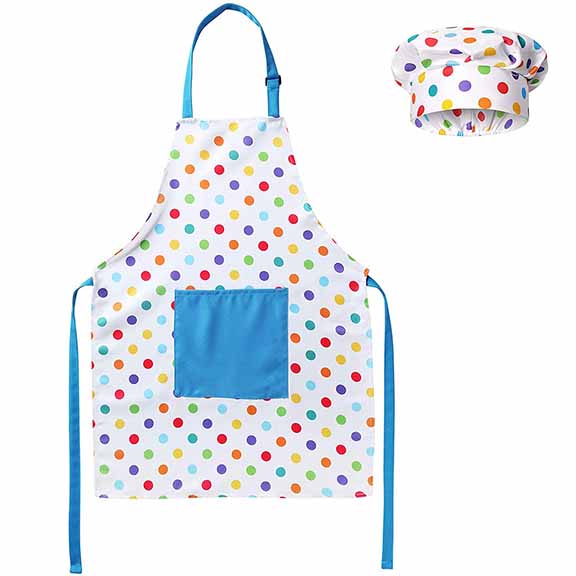 Kids love to dress up! Letting them look at feel like little bakers will add another facet of completeness to the baking party experience. It can also be an opportunity for enhanced creativity if you wish.
You can find a lot of cute aprons on Amazon or Etsy, but they can cost $30 or more each for a good one. A nice little trick is to separately purchase  generic aprons and some crafty decorations. Doing this allows kiddos to decorate the aprons and hats themselves, and gives them a nice artistic keepsake from the experience.
As for the mitt, similar to the spatulas, make sure that it is actually functional. There are lots of "pretend play" mitts that look cute, but are often very thin. You would not want anyone burning their little fingers and getting owies.
5. Cake and Cookie Decorating Supplies
Cake decorating supplies consist of a lot of components you are probably not familiar with including: pastry bags, piping tips, icing spatulas and combs. Save yourself some pain and just buy a cake decorating set. For cakes and cupcakes it should include the pastry bags and piping tips. For cookies, you may want to get one that includes a "decorating pen," which is kind of like a syringe. Decorating pens allow you to make smaller lines.
6. Cookie Cutters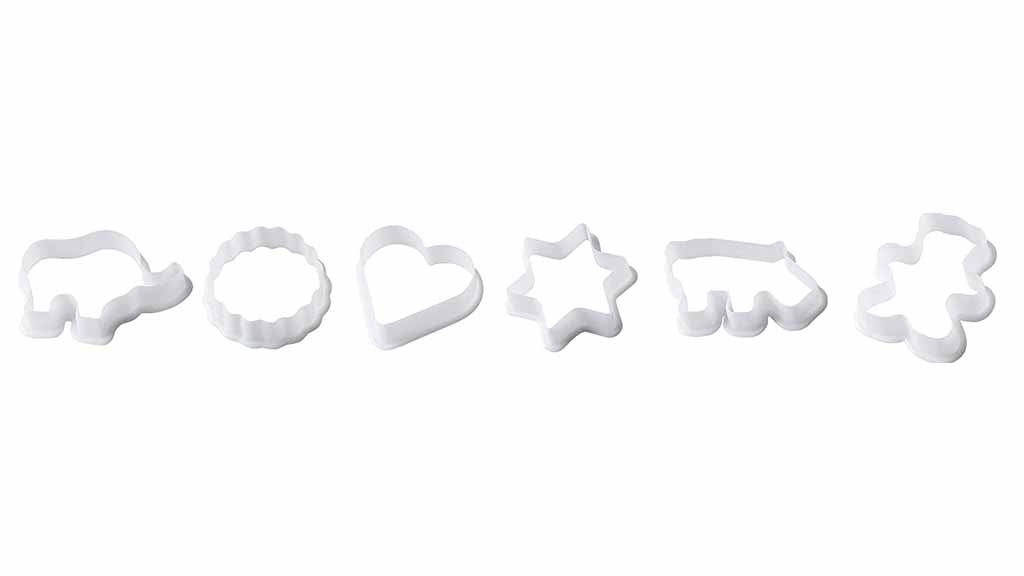 Cookies make for an easy baking party win, so we highly recommend they be a part of any kids baking party. Obviously you are going to want to pick out some cute shapes. You can often find ones that match a particular theme or holiday.
One thing to think about is the age appropriateness of the cutters. Metal ones can sometimes be a little sharp. For a younger group you may want to get some plastic ones. These tend to be more safe for kids since they have softer edges.
7. Other
There are a few other items you will want to ensure you have like cupcake baking cups and measuring spoons. There is not much we can say about those other than, make them fun like everything else. At least make them colorful.
That is our list of critical kids baking supplies for your baking party. This is somewhat of a large list, and if you buy each item individually, it may be a little expensive. A good strategy might be to try and bundle at least some of the items into a single purchase which will save you some money.
With budget in mind, allow us to plug our product if you will. We have carefully designed our RiseBrite "Real Kids Baking Set" to include all of the essential baking supplies described above. We strived for the perfect balance between "fun" and "functional," for smaller hands, and bundle them all together to save parents money.
Risebrite Real Kids Baking Set
Depending on the size of you party, you may be able to purchase one of our sets to get some of the items that you may not need more than one of. Items like the rolling pin, spatula, measuring spoons, and whisk do not need to be replicated if you only have a single batch of ingredients.
You can  have kids take turns, mixing and rolling. Similar is true for the oven mitt,. Only one kid (under the supervision of an adult) needs to be around the oven at a time, so having a single oven mitt should suffice.
If you buy our set and follow our strategy, you can increase the quantities of the aprons and cupcake baking cups easily buy shopping on Amazon or another e-commerce site.
Party supplies for a kids baking party
Now that you know all the tools you will need, it's time to focus on the party itself.
8. Cupcake Stand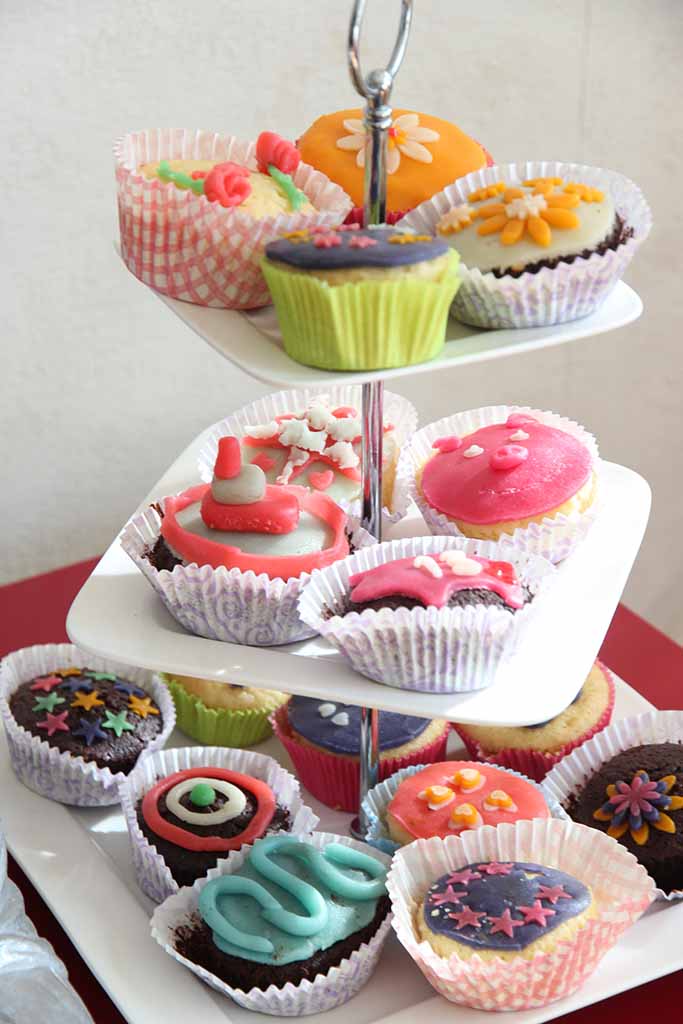 Cupcakes and cookies are a good idea for a kids baking party since you can make a lot of them. Having a lot of items gives ample opportunity for kids to explore their creativity by trying our multiple designs. A cupcake and cookie stand will give them a place to collect their creations. Watch it become a work of art as items get added.
With a cupcake stand, everyone will get a chance to admire one another's work. You can take this opportunity to teach you little one to appreciate other people's art, and compliment it. There's lots of baking stands available online. We suggest sticking with a simpler design. You don't want the stand itself taking away from the beauty of your kid's art.
9. Cake Toppers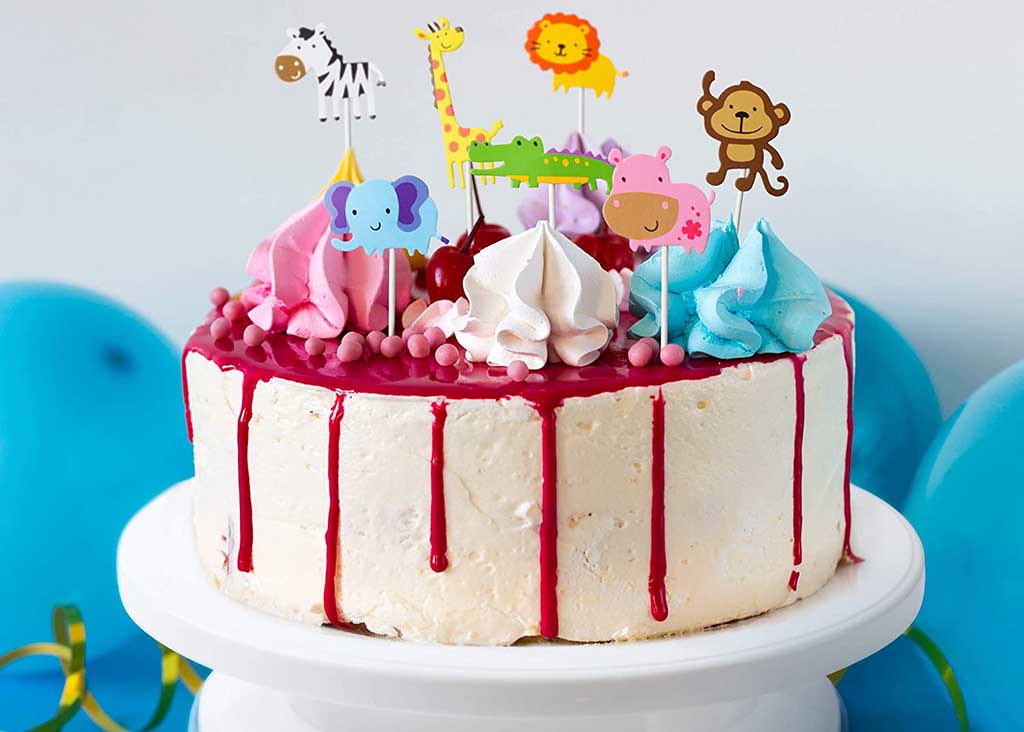 I case you didn't know, cake toppers are all the rage right now! They provide an easy way to really enhance dessert decor, as well as contribute to the theme of a party.
Cake toppers come in different sizes and quality. For cakes, you can go with something bigger and more solid, but cupcakes may topple over and make a mess, therefore use paper or light plastic toppers.
Let's face it, you want to make your kids happy right? Well, the amount of happiness and excitement you can give to kids for such little effort makes adding cake toppers to your kids baking party supply list a no brainer! 
10. Cupcake Wrappers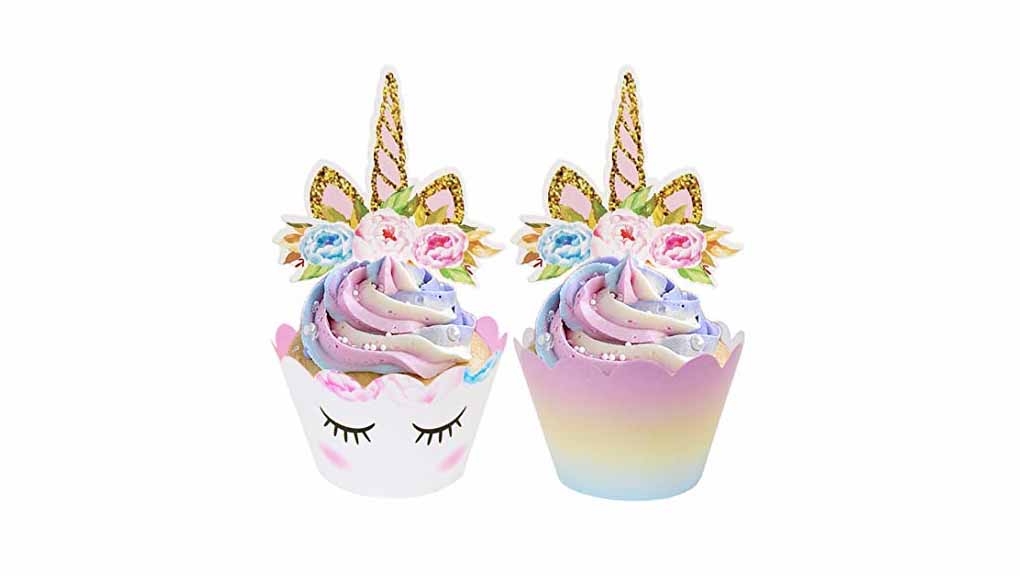 If cake toppers are the number one trending cake/cupcake embellishment, cupcake wrappers are quickly rising to challenge for the crown, and it is obvious why. Similar to cake toppers, they add so much value with so much ease.
The concept is simple, a small piece of sturdy paper that wraps around the base of a cupcake. Typically they have cute designs on them effortlessly upping the cuteness factor for any cupcake creation. Increased cuteness means an increased number of little smiley faces, and who doesn't love that right?
Pro tip, You can often find matching cake toppers and cupcake wrappers sold together. 
11. Milk Bottles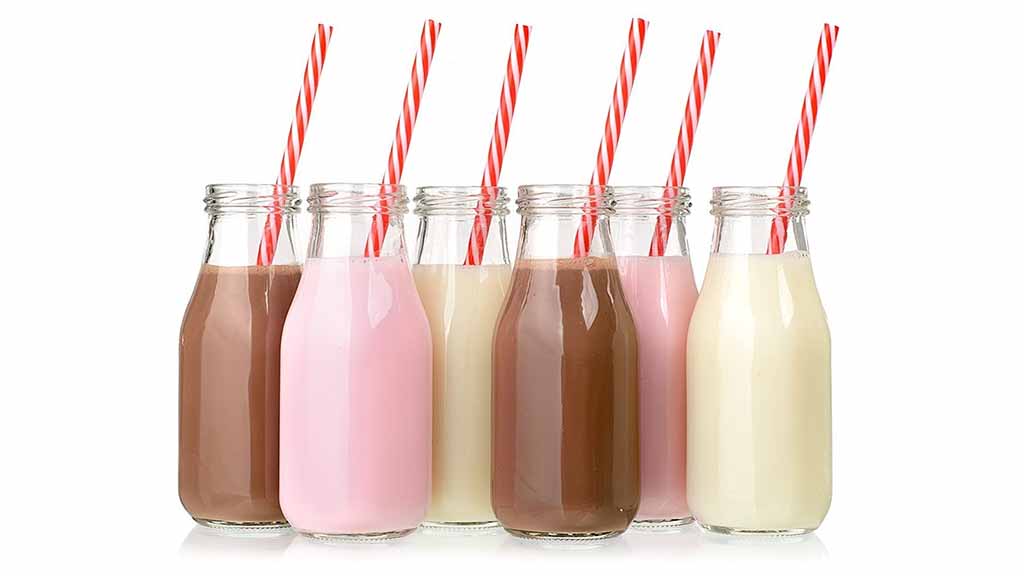 Eating cake and cookies is going to make people thirsty, and what beverage goes better than milk? Getting some cute little milk bottles as drinking glasses will really notch up the level of party perfection! Your adult party goers will be giving you a nod of congratulations from across the room to acknowledge that you  truly dot every "I" and cross every "T."
For another chance at a victory lap, print out some little paper strips and glue them to the bottles so each child can write their names on them. Finally, Some cute, theme appropriate straws to accompany the bottles will be a cherry on top. 
12. Small Bowls
You are probably going to want to pick up a few little sprinkles and gumdrops that your little party goers can put on top of their creations as delicious decorations. These items do not typically come in the cutest containers. Go with our pro parent tip and grab some simple, small bowls that you can pour toppings into and distribute them around the table for easy access.
13. Cupcake Boxes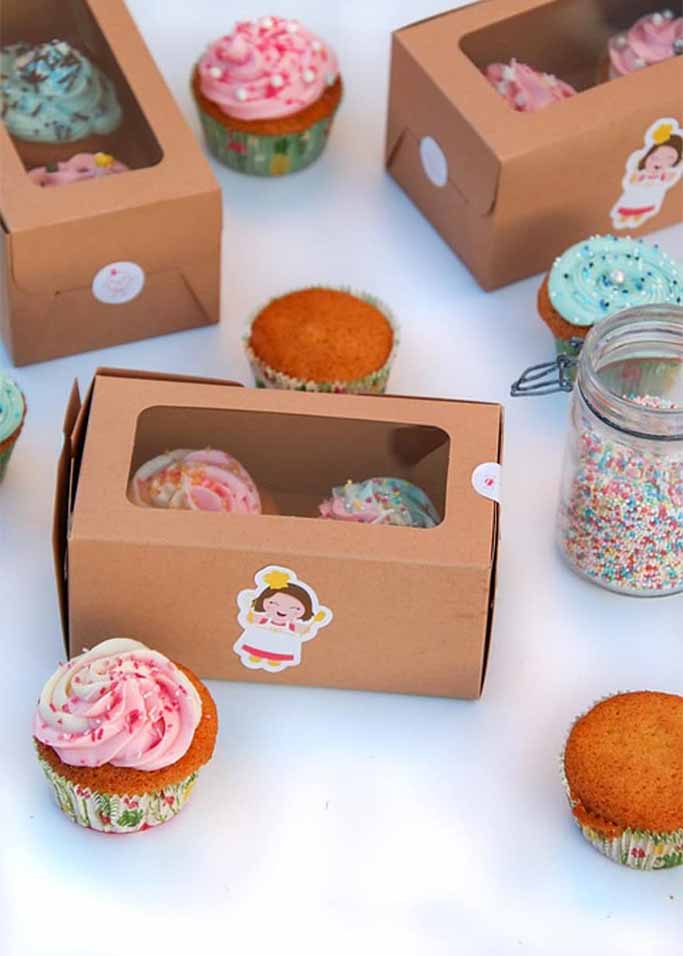 If your planning on having some productive worker bees, you will probably have some leftover cupcakes at the end of your baking party. Since we are going all out here, providing your guests with a nice "to go" box for their cupcakes will really put the finishing touches on an awesome party.
Additional Supplies for Any Kids Party
14. Invitations
If you are really planning a party right, you must send out invitations. As you well know, parents are busy and will need a heads up. Sending a well thought out invitation will make everyone feel super special. It will also allow you to get feedback about any dietary restrictions of your attendees.
15. Kid Themed Table Covers or Runners
The table will be a focal point for much of the party as most of the activity for the day is going to be centered there. Therefore, table decor will be a key feature of your kids baking party.
Table runners and covers are a great way to enhance any party. Providing the right ones will go a long way toward setting the tone for the party. The theme of the party will influence which covers and/or runners you choose.
16. Kids Themed Party Napkins
If your party is going well, there are going to be some messy little hands and faces. In the craziness of your kids baking party shopping spree, it is super easy to forget to get some cute napkins for your party.
Don't be the noob who has to pull out their generic paper towel rolls in order to keep things clean. Plan ahead and get some napkins that enhance the theme of your party, whatever it may be.
17. Streamers
No party is complete without streamers, and again, an easy win for party planners looking to bump the fun meter. Streamers always add fun to any party. You can introduce a little creativity or match a particular theme very simply with the streamers that you choose.