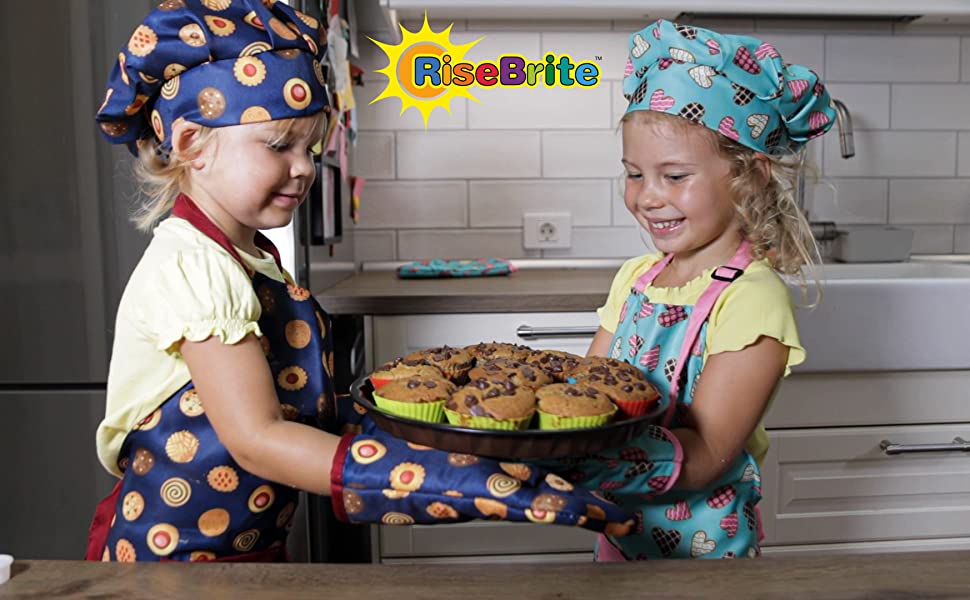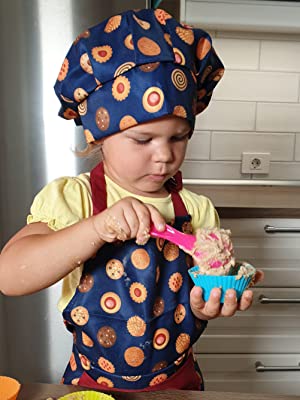 DO YOU LOVE YOUR KIDS AND WANT TO SEE THEM HAPPY???
Spending time in the kitchen creating new recipes helps our children develop a wide variety of skills. Including basic math skills, like counting ingredients, introducing new words, by reading recipes and working on listening skills, by following the recipe steps. Kids will learn valuable skills that they will use for the rest of their lives giving them more confidence and promoting a sense of accomplishment.
Welcome to RiseBrite!
We believe promoting creativity in kids will lead to more confident, happy and mindful human beings. Kids that are able to connect with the world and themselves. Kids that are able to discover who they are and who they want to be.
We strive to create high quality products that spark creativity through different activities. We hope to encourage and inspire young artists to cultivate and nourish their imagination and creativity for a world full of possibilities!
Play, Laugh, Love, Create!
Cooking

Baking

Decorating

Painting

Crafting
This 35-Piece Complete Kids Chef Set Includes:
1 Kid Apron and 1 Kid Chef Hat

1 Kids Sized Oven Mitt

1 Kids Rolling Pin

1 Spatula

1 Pastry Brush

1 Whisk

5 Measuring Spoons

5 Recipe Cards

6 Cookie Cutters

12 Silicone Baking Cups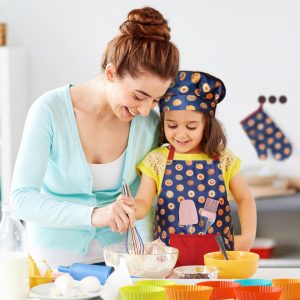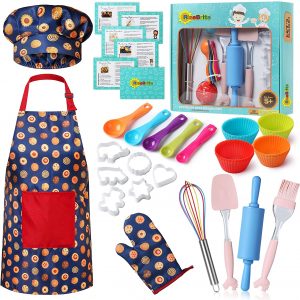 GREAT VALUE
Instead of spending hours online searching for each item individually, save money and time by getting our kids baking set. It has everything kids need for the ultimate cooking and baking experience. Each item in this all in one starter baking kit is made of the highest quality, premium, sturdy and durable materials.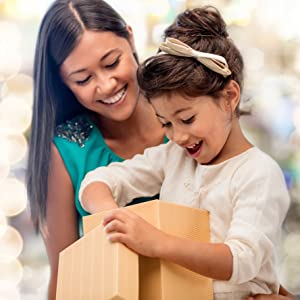 PERFECT GIFT
With the increasing popularity of kids cooking shows, this beautifully packaged kid baking set is a great gift idea for kids. Whether it's a reward for your kids or a birthday gift for a friend / relative, girls and boys will be jumping with joy when receiving this kids cooking set.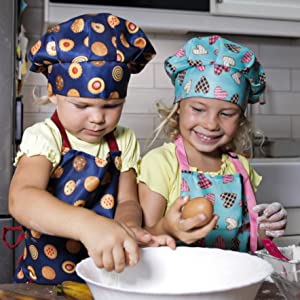 ENDLESS FUN
Engage your whole family in the magic of cooking with this fun, interactive kit that includes everything kids need to get baking and cooking. This is the perfect opportunity to spend quality time, and get kids excited in the kitchen. From baking cupcakes for birthday celebrations or cookies for holidays, to a spontaneous afternoon cooking session with the kiddos.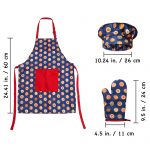 Kids Apron and Chef Hat
The kids chef hat are fully adjustable and are made from breathable premium polyester material with reinforced edges that are made to last and can be thrown in the washing machine for easy clean up.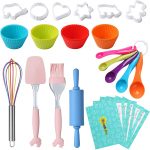 Real Cooking and Baking Tools
This 35 piece kit contains 

REAL

 kids cooking supplies to start baking and cooking. This is 

NOT

a pretend play toy. Kids will be able to make cupcakes, muffins, cookies and more.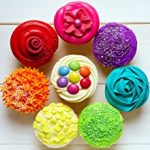 Recipes
This kit is a great way to introduce kids to cooking and baking with recipes that are easy to make.

Our complete baking set comes with five fun recipes to make cupcakes, muffins and cookies.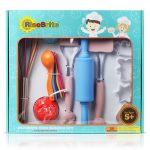 Giftable Packaging
Our kids baking set is beautifully packaged, ready to be given as a gift.

In addition, the sturdy packaging box serves as storage to keep all the kids cooking supplies in one place.